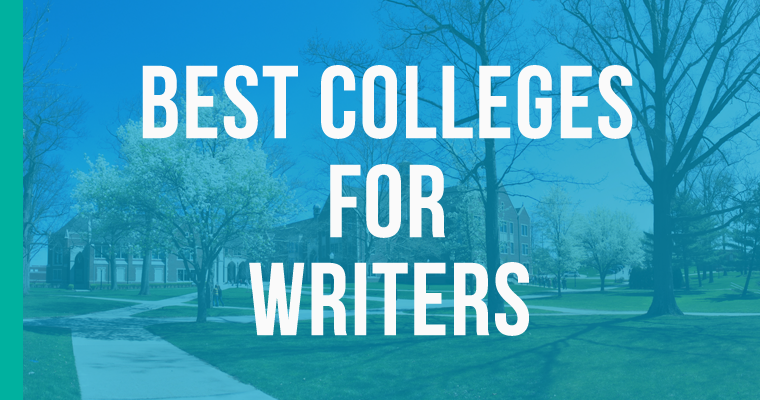 When picking a college to attend, it is imperative that the school aligns with your learning goals and career aspirations. If the school is well regarded in its law program but not in its medical one, it is silly to go there to practice to be a doctor. The same is true for aspiring writers. If you're going to the wrong school, you will not only lose out on the chance to study under great professors, but you will be wasting your time.
Keeping this in mind, here are a list of colleges and how their writing program stacks up.
Emory College
Emory has established itself as a leader in the field of creative writing for twenty-six years. Offering a program that allows students to explore the discipline through their own writing, this is ideal for someone who is already passionately involved in writing and wants to reach a new level and gain serious credentials in the field of writing.
Besides fiction, studies can also include poetry, screen and play writing, and creative non-fiction.
Length: 11 courses. Tuition: 48,690 per year.
Columbia 
Columbia is one of the world's most prestigious universities, and their creative writing program is world class. A degree from Columbia has been valued for three centuries for a reason.
This program features workshops in all genres of writing, including those specializing in the short story, translation, writing for film, and style and structure. Of course, Columbia comes with a hefty tuition price tag. For MFA students.
Length: 60 credits – 2 years + 3 years for thesis. Tuition: $58,728 per year.
Hamilton College
Hamilton college prides itself in giving an extremely broad education in writing, featuring professors who actively engage their students with a multicultural approach to writing across the centuries.
Interdisciplinary options are available for students with their flexible approach to the study of literature, which will mix equal parts literary study with actual creative writing in fiction and poetry.
Length: 10 courses. Cost: $66,170 per year.
Johns Hopkins
Johns Hopkins refers to their major as Writings Seminar and includes elements of a liberal arts education, including courses in the philosophy and history departments. As a consequence, those who attend are likely to develop a very rich appreciation of the history of ideas as well as master their creative writing skills.
Those writing skills will find special development in courses that look to literature from the perspective of a writer. A language other than English will be a requirement for graduation.
Length: 9 courses. Tuition: $2,918 per course.
Brown
Like Columbia, Brown is a prestigious, Ivy league institution. Brown has uniquely developed a reputation as the leading college of avant-garde literature over the last four decades, and it is one of the few colleges that offers mixed media and digital writing courses alongside more traditional media.
Brown is for those writers who want not only scribble outside the lines, but also to break the mold.
Length: 10 courses. Tuition: $50,224. MFA also available.
University of Michigan, Ann Arbor
The program at the University of Michigan is for those seeking a masters of fine arts, where it offers full funding to all students. This is a tremendous opportunity, as it is not often that writing programs actually provide tuition remission and fellowship opportunities for all students; however, this program is clearly for serious writers only, and not for those just starting off in their careers.
You will need a bachelor's degree to be admitted, and the competition will be fierce.
Length: Two years. Tuition: Remitted.
Emerson College
Emerson offers undergraduate and graduate creative writing programs. A large, popular program of 600 students, this suggests that Emerson is providing what people need and then some. In fact, that is well established already, as this college is very well regarded in the education it provides students.
Those attending can expect to develop their skills across genres but with a focus on the one you want to study most. Uniquely, Emerson also provides a very strong focus on the actual publishing side of writing, which can give writers an edge up over their competition in the real world of being a working writer.
Credits: 56. Tuition: $44,032.
Colorado State University
Colorado prides itself on combining a focus on learning how to write with studying literature as a discipline. Creative non-fiction is included alongside fiction and poetry, and a surplus of interesting classes are offered during different semesters, including on the Beat Generation and Women's Prison writing.
A solid program with some interesting quirks, it is nevertheless perhaps a bit lacking in prestige and widespread recognition. If you are looking to really shine from credentials alone, Colorado State University just simply is not a great fit.
Length: 10 courses. Tuition: $1,550 per credit hour.
Massachusetts Institute for Technology (MIT)
MIT might be thought of as a relatively strange choice for writers, given the schools fame for its engineering and science programs. This isn't entirely without merit, but the creative writing program actually offers some unique advantages.
This is especially true if you enter into the Comparative Media Studies/Writing program, where students will gain competency in collaborative research across different media. For a non-traditional approach to writing, at a very non-traditional writing school, MIT might surprise you for what it can offer. Nevertheless, it might not be an ideal choice.
Length: 10 courses. Tuition: $41,547.
University of Virginia
The University of Virginia provides a fully funded MFA program, with undergraduate concentrations in fiction and poetry. This exceptionally strong program allows students in both undergraduate and graduate settings to master their craft, irrespective of whether they prefer poetry or prose.
The MFA provides an especially amazing opportunity, given the robust financial support, although it is expected that all students actually live in Charlottesville in order to study.
Warning: They only accept 5 students per fiction and poetry, meaning competition is excessively fierce.
Length: Two years (MFA) Tuition: Remitted (MFA).
Summary
All of the above schools have their advantages and disadvantages. What is most crucial is that you discover which college works best for you and your specific aspirations, balancing prestige, course work, cost, and location.
A bad fit can prove disastrous, especially when writing requires sincere dedication and passion, which cannot flourish in an environment that doesn't fit your desired goals.
You are investing time, money, and hard work to achieve your goals. Don't hobble yourself with a bad fit; choose wisely!