Fiction vs. Nonfiction – How to Use Each Correctly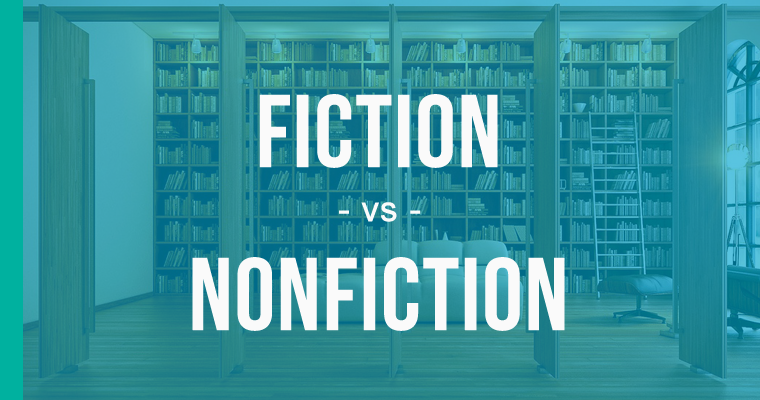 What's the Difference Between Fiction and Nonfiction?
Fiction and nonfiction have opposite meanings, although they both deal with literature. It can be tricky to remember which word is which.
Fiction is a noun that means literature based on imagined events. This would include short stories, novels, and the genres of fantasy and science fiction.
I like to read fiction because I find the imagined plots very exciting.
Nonfiction is a noun that means literature based on true events. This would include biographies, books about history, or philosophical essays.
She prefers nonfiction over fiction because she likes learning about history.
Let's practice a few ways you can use these words correctly in English.
Using Fiction in a Sentence
When to use fiction: Fiction is a type of literature based on narration about events that never happened in real life. Rather, fictional accounts are imagined by the author.
For example,
Some of the most famous books are fiction, including The Lord of the Rings and Pride and Prejudice.
Fiction is a popular genre of literature because it includes fantasy as well as more realistic, dramatic, or romantic stories.
There are a couple of expressions that use fiction:
fact is stranger than fiction: real life is more surprising or strange than fiction

Did you know that Harriet Tubman rescued an untold number of slaves and was a spy for the Northern army? And all this happened over a hundred and fifty years ago, when it was rare for women to do such things. Fact is stranger than fiction!

polite fiction: a falsehood people tell to avoid being rude

Everyone knew that she was a convicted felon, but everyone pretended that they knew nothing. They maintained this polite fiction for the entire year.
Using Nonfiction in a Sentence
When to use nonfiction: Nonfiction is a type of literature that gives accounts of true events.
For example:
I like nonfiction because it is such a broad genre. It includes philosophical essays, texts on history, as well as memoirs and biographies.
You must be careful to research everything in your nonfiction book. If you include something incorrect, people might see it as a lie.
Nonfiction can include facts, but it can also include opinions or theories.
Remembering Fiction vs. Nonfiction
The spellings of these two words can help remind you of which meaning relates to which word.
Fiction starts with the letter f, like the word false. This can help you remember that fiction tells stories that aren't true. In other words, these stories never happened in real life.
On the other hand, nonfiction starts with the prefix non, which means not. This can remind you that nonfiction is not false. Rather, these written works are true.
Outside Examples
Quiz: Nonfiction vs. Fiction
Instructions: Fill in the blank with the correct word, either nonfiction or fiction, in the correct form.
Harry Potter is the main character in a story about a boy wizard, a popular work of _________________
The Diary of Anne Frank is one of the most famous works of ___________________. It is the real diary that tells the real events that happened to a girl living under the regime of the Nazi's.
Many authors of _________________ do a lot of research. This is not because they must write true events, but because they want their imagined events to seem more realistic.
See answers below.
Article Summary
Should I use fiction or nonfiction? These are both types of literature, but they have opposite meanings.
Fiction refers to books or other works that aren't real but rather imagined.
Nonfiction refers to books or other texts that are factual, or include theories or opinions.
Many people have a preference of fiction over nonfiction, or vice versa, when reading for pleasure. However, most academic institutions require students to read some books from each category.
Answers from Quiz
fiction
nonfiction
fiction